Report
Sustainable manufacturing - research of trends, challenges and future perspectives.
2022
About Report
Sustainability has become a mandatory aspect in global industry. Manufacturers are feeling the breath of global institutions and the pressure to reduce environmental impact. The carbon footprint has a significant impact on the environment - it is estimated that 80% of the sustainability impact of products is determined in the design phase.
The report is based on numerous worldwide publications, reports and our own experience, we have put all the most important information in a nutshell. It was created together with the Wroclaw Technology Transfer Center (a member of the Enterprise Europe Network).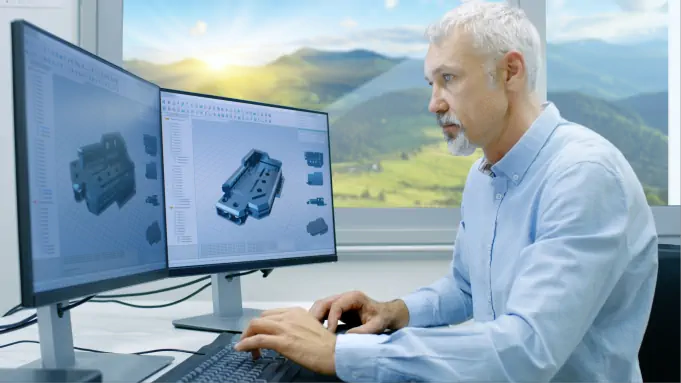 What can you find in the report?
Challenges and actions to prevent negative climate change.
Assessment of the industry's readiness to implement a sustainability approach using the automotive industry as an example.
The impact of the automotive and transport industries on the environment.
The concept of sustainability and circular economy.
Information about measuring, and analyzing data and corresponding indicators as crucial for green production.
The idea of how can industry reduce gas emissions and what tools can help.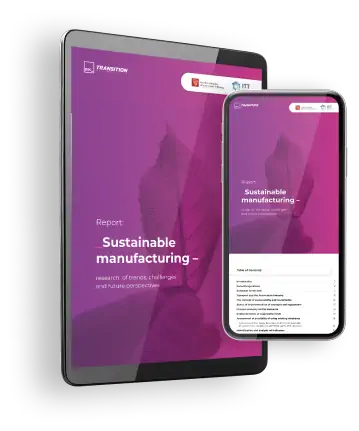 This report offers insights into the sustainability challenges that manufacturing companies are facing.
It also explores what the industry should do in order to be sustainable in the future.
It explains why Product Lifecycle Management is the key for sustainability in a complex system of product development.
We created a report that provides a profound market analysis of sustainability in the manufacturing context.
This document will be useful for a better understanding of today's challenges and to start considering how the newest PLM solutions can help you achieve the greener manufacturing
The report was written by


The Wroclaw Centre for Technology Transfer (WCTT) of Wroclaw University of Science and Technology is the oldest unit established in 1995.
As the first such center in Poland. It was created in response to the needs of institutions of the world of science and economy.